AV RATED-GOLD CLIENT CHAMPION-27 YEARS' EXPERIENCE
CHarles R. ''chip'' carson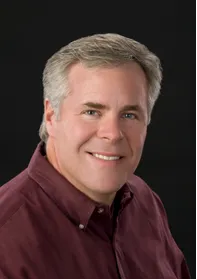 Chip is a seasoned AV rated trial lawyer with 27 years' experience in civil litigation and trial practice in State and Federal Court. Chip graduated with his Bachelor of Science Degree in Architectural Engineering from Southern Polytechnic State University in 1988 and worked in architecture and commercial construction before attending law school. Chip graduated from the Georgia State University College of Law in 1993. He practiced with an Atlanta law firm until 2009. Chip then formed Carson Law with defense clients from his ongoing practice and still represents those clients today.
Chip has litigated and tried large loss cases in the areas negligent construction, products liability, automotive personal injury and medical malpractice. Chip has over 100 trials in state and federal court and has extensive experience in mediation. Chip has extensive experience drafting and interpreting construction contracts and knows building materials and methods. Through his experience litigating and trying medical malpractice and personal injury cases, Chip has extensive experience litigating medical issues.
Carson Law is a client centered, results driven practice. That means the focus is on what the individual client needs and the most effective and efficient way to achieve that result. Carson Law pushes its cases to trial and resolution as quickly as possible. Carson Law relies on its client's right to jury trial, both as a means to a fair and consistent result and as a leverage to settlement.
Chip is a member of the State Bar of Georgia, Atlanta Bar Association, Atlanta Lawyer's Club and is a Charter Fellow of the Construction Lawyers Society of America. Chip is a member of the Trial Law Institute and Diversity Law Institute and is a Barrister, Order of Equitas in association with the Construction Lawyers Society of America. Chip enjoys golf and tennis, and enjoys boating on Lake Lanier. Chip has two sons. His oldest is a graduate of Georgia Southern University, and his youngest is a senior at Georgia College and State University.